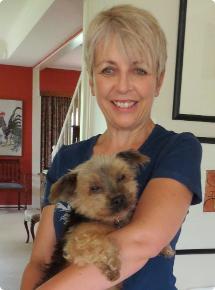 Hello and Welcome!
My name is Caroline McDonald. I am a registered exercise professional working from a private " stress management and wellness studio.".

I have a small client base. That means every client is special to me.
I am a SMEAEP Provider. SMEAEP stands for Stress Management Exercise Association Endorsed Program and is currently being offered to businesses throughout the country by REPs Registered Exercise Professionals who meet recognized international standards and who have been endorsed to deliver the SMEAEP program by ExerciseNZ.
Being a personal trainer with a Smeaep endorsement. means if you are self employed you can claim all your expenses back. This extends to the Mindfulness with Music and Movement sessions and my small and friendly strength and conditioning workshops.

Are you serious about getting results and willing to do the work? I am serious about helping you achieve results.

I will commit 110% to helping you achieve your health goals.

No matter what your fitness level, I can provide you with an invigorating strength and conditioning workout.
Do you want to improve your body composition? You might like to take part in a Talking Straight Nutrition Workshop.

Are you a little nervous about starting an exercise program and would prefer absolute privacy? You will find that here.
Are you nursing an old injury or in the process of rehabilitation?

If you are interested in finding a deep sense of inner peace and improving joint flexibility and come and try a Mindfulness with Music and Movement Session.
I would love to speak to you. Book an appointment to come and discuss your needs with me. ph 027 687 0455

I

I

Ready to start? Give Caroline a call on 027 687 0455 or email carolinemcdonaldpt@gmail.com
This is my philosophy.
A wise man once said "Give a man a fish and feed him for a day. Teach a man to fish and feed him for the rest of his life."
I will enable you to mobilize internal strengths and external resources creating positive and sustainable changes, that will then empower you to improve your overall health and fitness.